Let's Take Cybersecurity Off Your Plate
We are a holistic cybersecurity provider of comprehensive solutions, products, and advisory services. Our mission is to protect your organization, your assets, and your operations. We're more than just a technology provider; we are an extension of your team, offering straightforward solutions to strengthen and protect your business. Get the Alliant Advantage today!
Comprehensive Security: On-Prem | Cloud | Hybrid
Governance, Risk & Compliance​
Risk Assessments, Compliance Advisory, Penetration Tests, Vulnerability Management.
Managed Security Operations Center provides a team of experts combined with technology and processes to defend against threats.
Identity & Access Management, Active Directory Services, Single-Sign On & more.
Cloud-based security identities, User management, Sophisticated Security Tools & more.
Our Team's Certifications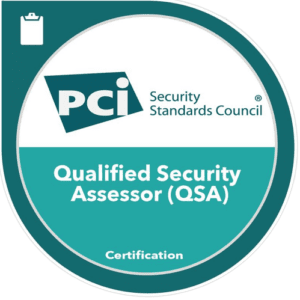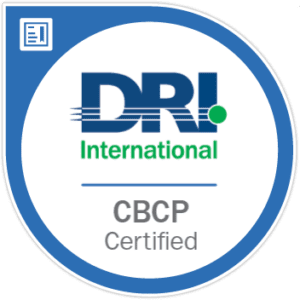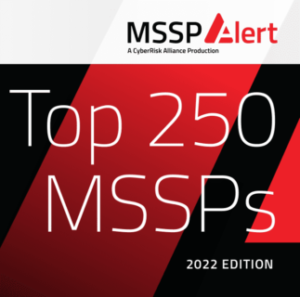 A cyber attack can be fatal for any business. Find out where you're vulnerable.
Your business is unlike anyone else's. You need a custom-tailored strategy to protect what you've built.
Virtual CISO & Policy Advisory
Cyber threats to your business are constantly changing. You must stay on top of your threat landscape and respond quickly.
Managed Security Operations is a comprehensive application that focuses on complete coverage for your business with real-time threat hunting and monitoring.
Your Cybersecurity Partner
Our passion is to offer straightforward solutions to everyday cybersecurity challenges, especially in the moments that matter most. We create a customized cyber-vigilant environment for your business through our comprehensive consulting, technology, and managed security services. Reach out to us today for a complimentary cybersecurity health check!
"We had a pleasant experience with the consultants as they provided their services… As a very busy CPA firm, time is one of our most valued resources. It was extremely helpful that the Alliant Cybersecurity consultants prided themselves on punctuality to every call, meeting, and appointment. The Certified Ethical Hackers tested all of our connected devices and communicated all potential vulnerabilities. They worked directly with our outsourced IT professionals to provide solutions to any security concerns. Our firm now has a greater confidence level in the security platform we have in place. There's no question that we would highly recommend the Alliant Cybersecurity Team to any company seeking such related services."​
"With Manhard Consulting being a very reputable consulting firm, we firmly believe in customer service first. Alliant Cybersecurity does just that. The consulting that we have received over the last year of working with them has been far more beneficial than any of the projects that they have done. The surplus of experienced professionals guarantees that there will always be someone that has the knowledge to assist us with any help or recommendations that we may need. We are very excited that we have found Alliant Cybersecurity so early in the world of cyber and are excited to keep this partnership ongoing. Manhard Consulting can very comfortably say that Alliant Cybersecurity and we are on the same team."​
"Alliant Cybersecurity has helped us with multiple projects. The first engagement was a vulnerability assessment, which helped us understand our enterprise's threats. The analysis has allowed us to see a holistic view of our current networking and physical environment. After the assessment, we focused on constantly monitoring our environment and have since implemented Blue Sentinel, a Managed Detection and Response offering. With Blue Sentinel, their team of analysts has provided me with regular reporting on anomalies and activity in my environment that I wouldn't have known existed or been able to handle on my own. Having this critical information and remediation recommendations has given Mid-Iowa Cooperative a boost in cyber vigilance."
"Pacific-Gulf Marine is a well-established, full-service ship operating and management company. We pride ourselves on being innovative and taking an aggressive pursuit focused on continual improvement. This desire to improve led us to Alliant Cybersecurity. In an effort to be proactive and mitigate our exposure to potential cyber-crime, we engaged Alliant Cybersecurity to conduct a Cyber Risk Review. The team of consultants at Alliant Cybersecurity were able to thoroughly investigate our systems, processes, and technologies to provide a detailed review of our organization's risks. Additionally, we were given actionable recommendations to address the risks that Alliant identified with a strategic plan of recommendations to reduce those risks."
"Our work with large defense companies raised the need for us to maintain NIST 800-171 and CMMC compliance. Therefore, we partnered with Alliant Cybersecurity to transform and improve our cyber posture. Alliant has successfully conducted many projects that have elevated our network security and educated us on best practices and mitigation strategies. We received virtual CISO services, risk and vulnerability assessments, penetration testing, and consistent consulting thought our years of partnership. Alliant Cybersecurity has had a lasting impact on our infrastructure by implementing data privacy and security management tools such as KnowBe4 security awareness and phishing training and the Sophos cloud security platform."
"We engaged Alliant Cybersecurity for a Cybersecurity Risk Assessment to learn more about our security posture. Alliant's team was exceptional and impressively knowledgeable. Overall, the risk assessment was educational and valuable to our company. We highly recommend Alliant Cybersecurity for any organization looking to protect its valuable data and resources from external threats."
The hospitality and gaming industry has been hit hard by cyberattacks in recent weeks, with two major casino chains, Caesars Entertainment and MGM Resorts, reporting breaches…
In the rapidly evolving landscape of today's digital world, cybersecurity has become an indispensable aspect of every organization's strategy. One crucial tool in the cybersecurity arsenal…
QBot Malware is a Global Threat Kaspersky, a popular Russian anti-virus provider, has recently identified the latest QBot malware campaign. The campaign leverages hijacked business correspondence…
Experience cybersecurity services that prevent threats at faster speeds, greater scale, and higher accuracy.